Past Senior Design Projects
Past Senior Design Projects | 2023
Each semester we have the pleasure of working with local companies on projects as part of our Senior Design Program. These projects are an opportunity for companies to use student resources to have new concepts and fresh ideas injected into their real-world projects. This sponsorship is rewarding for both the project sponsor and the student team. We would like to thank all our past sponsors for their participation in the program.
Becton Dickinson
Student Team: Patrick Murray, Exauce Mungani, Ben Stonefield, Olivia Lowe
Becton Dickinson's distribution center in Four Oaks faces challenges regarding pallets being left on the dock, poor communication within shifts, and safety concerns within their Less-than-truckload staging area. Our project provides a set of hierarchical and well-researched recommendations to address these issues.
C2 Gripz
Student Team: Neel Patel, Carson Shortt, Joshua Ausdenmoore, Shrikar Mummadavarapu
C2 Gripz has created an Xbox controller grip attachment designed to improve gameplay and comfortability. Their internal testing has concluded that the grips improve in-game performance, what they'd like to know is why that is from a scientific and ergonomic standpoint.
Central Comm College
Student Team: Noah Almond, Kinsley Reedy, Johnathan Moore, Adonis Belton, Kendra Canegata
Central Carolina Community College acquired the former Marelli facility in Sanford, NC. They have tasked our team with forecasting their enrollment and designing a functional layout that will transform the ~220,000 sqft facility into an education center focused on addressing the workforce needs of advanced manufacturing and biotechnology
Duke EM A (Fuel Tracker)
Student Team: Klaus Matthews, Rebekah Sumrell, Hannah Pippin, Tabitha Johnson, Sydney Shofner
Duke Enterprise's fuel supply system is looking to improve it's systems after the Colonial Pipeline Ransomware Attack. Without a steady supply of fuel, lives and critical research are at risk. To prevent this from happening, our team have developed an emergency fuel shortage dashboard and protocol.
Duke EM B (Supply)
Student Team: Tyler Brading, Meredith Robbins, Megan Rogers, Jenna Stamatov, Jhanvi Patel
Our team is creating an emergency water distribution plan for Duke University that prioritizes the safety of students, allowing them to focus on their studies without disruption. This includes creating a 72 hour plan that optimizes supply chain distribution and ensures water supply from the onset of the emergency.
FRC-E
Student Team: Eloy Parilla, Grace Turcola, Nate Dubbs, Miguel Perea-Munoz, Claire Shepherd
Fleet Readiness Center – East is running out of warehouse space and is looking for a system to record and track customer inventory. Our team developed suggestions to optimize warehouse space, created a Microsoft Access tool to track inventory and prologue the need for more warehouse square footage.
Fujifilm Diosynth Biotech
Student Team: Caleb Brewer, Aaron Haberkorn, Faith Hefner, Hazem Sbei
Fujifilm Diosynth Biotechnologies is building a new bulk drug substance manufacturing plant in Holly Springs, NC. Our team was tasked with modeling the future production process identify the bottleneck and discover the optimal interval time of batches being released into the process.
GE Aerospace A (LEAP)
Student Team: Daniel Harby, Peter Chryst, Annie Ni, Chip Martin
GE Aerospace seeks to implement an addon system to address the LEAP 1-B spool backlog and increase profitability by reducing machine downtime and improving productivity. This project involves researching eAndon systems, presenting options to GE, and creating a plan to implement a purchased or home-grown system to fix the LEAP line's issues.
GE Aerospace B (FPI)
Student Team: Suzy Szymeczek, Jack Casterella, Seeta Lemon, Michael Mahoney
GE Aerospace is searching for potential upgrades with their fluorescent penetrant inspection line for various aircraft engine components. Our team was tasked with performing analysis on their current line and making recommendations for additional machines to improve efficiency and automation.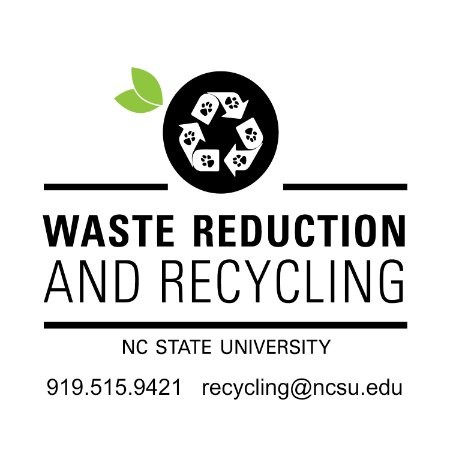 NC State WRR/Sustainability
Student Team: Joshua Sine, John Carl Wharton, Amrutha Amarnath, Andy Guo, Davis Hoover
NC State Waste Reduction and Recycling provides an in house waste collection service for all university facilities. Our senior design team was contracted to improve route efficiencies and reduce total Greenhouse Gas emissions. Our recommendations improve their process through calculated optimal routes and usage of alternative eco-friendly fuel.
restor3d
Student Team: Chris Cotrupi, Isaac Russell, Zach Pittman, Chris Giattino
Restor3d seeks to improve the accuracy of its post-processing method for the Talus implant. The current process results in a high rate of out of specification products that must be reworked in order to meet standards. Upon implementing our process, restor3d will more effectively use their time, money, and effort.
Siemens Kitting
Student Team: Lucas Mallison, Mackenzie Marino, Ashley Stanfield, Ian Turner
Siemens has enlisted a team of NC State University ISE students to help resolve inefficiencies within their warehouse operations. The purpose of this project is to design a storage and transportation tool that reduces non-value-added activities during the material collection and assembly process of a single product, Retrofit.
Siemens Warehouse
Student Team: Nathaniel Polzin, Luke Sprinkle, Bailey Walston, Adam Telli, Elizabeth Beese
Siemens has an opportunity to maintain a better organized warehouse system, resulting in higher inventory holding costs and increasing the time it takes to move parts from inventory to the production lines. Our recommended solutions will optimize part storage locations, creating more efficient order picking jobs and reducing part travel times.
Vanguard Furniture
Student Team: John Ellis, Nathan Mitten, Matt Strickland, Taylor White
Vanguard Furniture owns a manufacturing facility that is not sufficiently heated by the existing wood-fired boiler. Our team has been tasked with evaluating heating solutions and benchmarking them based on performance, sustainability, and cost-effectiveness. We propose multiple solutions and gives recommendations based on sustainable and economic perspectives.
Wake County Housing
Student Team: Jordan Roed, Luke Sanchez, Sam Jarrett, Jacob Schraufnagel
Wake County Housing is looking to improve its current process for storing data to avoid duplicate and cluttered data that cannot be reported. We built a data dictionary to streamline their data and act as a single source of truth and supplemented it with a process map detailing the data flow.
Yepzy
Student Team: Rina Davila Severiano, Noah Bowman, Tabitha Anderson, William Franzoni
Yepzy has contracted our team to create an algorithm that will reduce the cost of remittances for H-2A and H-2B visa holders. The algorithm optimizes the value protection, liquidity effect, delivery mechanism, and transfer speed of remittances to maximize the amount of money sent to loved ones abroad.
Fall 2023 | COMING DECEMEBER 2023!